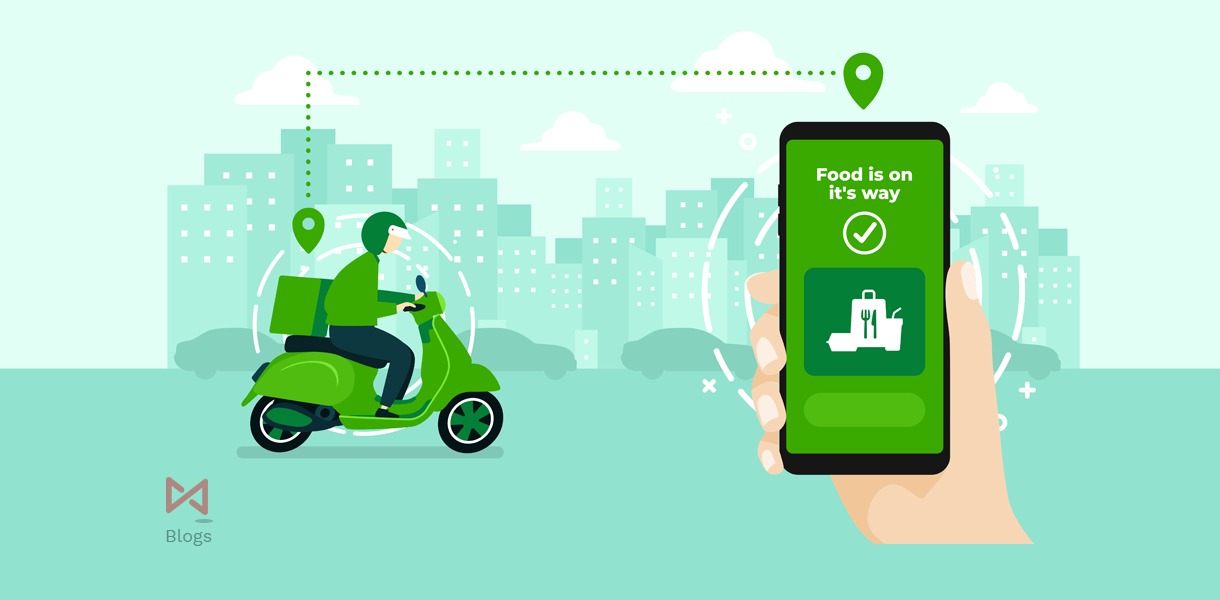 Health, Safety, and Hygiene are the primary concern for the customers in this COVID-19. Customers prefer getting their food delivered at the door-step rather than stepping out of their homes.
Restaurants are also facing a major competition as now and then new restaurants are coming up with their new and specialty dishes. Hence, marketing for the restaurant business is a need now. The food delivery apps gained huge success these days and customers are happy and satisfied. They are also a great part of marketing the restaurant. The food delivery app and online food delivery business have done an amazing job during this pandemic situation by delivering food and essential commodities to their customer.
The online food delivery business is gaining huge importance these days as they are the best solution to meet your appetite and hunger. Working and developing online food delivery business opportunities. Customers will use your website/application to order their favourite food from their favourite restaurant.
How does a food delivery website/application work?
Online food delivery provides a platform where all the restaurants have the option of partnering themselves with the online delivery company. The restaurant can update its name, location, contact number, and food delivery menu. The food delivery company also allows the eaters to rate and review their food and delivery. The food delivery has a team of a delivery executive who picks up the food from the restaurant and delivers it to the customer address. The platform has made the online mode of payment very safe and secure.
There must be some marketing strategies that are being adopted by online food delivery businesses to build a strong and loyal customer base and reaching and connecting with the customers on the digital platform. That's the reason behind the huge success. Here are a few marketing ideas that can be implemented by the upcoming online food delivery business:
1. Targeting Audience:
The techno-savvy age group is 18-35 as they have access to smartphones and they are very good at using apps and who are into fulfilling their daily necessities through online platforms. This age group consists of students, bachelors, office employees who don't have or aren't able to cook for themselves.
2. Search Engine Optimization (SEO):
SEO helps in improving your rank at the Google SERP. For a website to rank high, your website should be SEO optimized, and for that, you need to have a good SEO strategy. You can take the help of a digital marketing agency for a restaurant to promote your business. They work on both on-page and off-page SEO aspects with the right keywords that are used for your content after conducting in-depth keyword research.
3. Social Media Marketing:
We need not need to tell the incredible benefits that social media provides for promoting a business. Being an online food delivery company, you can think of and strategize some social media campaigns to attract foodies. You need to be very creative when you are promoting through social media. You can update your audience with exciting offers. You should be regular and consistent across all your social media platforms. You intend to make people crave for some delicious food so keep updating your feed with some tempting dishes.
4. Video Content:
Those days are gone when things were generalized or needed an explanation. The upcoming generations aren't into reading your story. Rather, the best way to promote your brand is through video content. Audiences admire public figures and when your brand storytelling is through their favorite characters it will prove creative and engaging. It will surely influence their preference. As an online food delivery business, you have so much content to offer and promote your business through video content.
5. Quality Services:
Your top priority should be providing quality services to your customer. Train your staff to be polite and patient. You can ensure your customer a speedy delivery of food and each minute up. Ask the restaurants to have good and appealing packaging for their order. Ensure maximum hygiene of food delivery.
6. Paid Advertisement:
Advertisement is an excellent way to target your customers and get business. Digital Marketing has taken advertising to the next level where you can do target-based marketing for your business. You can run ads on social media or through Google Ads.
7. E-mail Marketing:
Being an online food delivery business your business has a good database of emails. Send e-mails to your customer, thanking them to avail of your services, coupons, or some attractive offers.
You can implement these ideas on your marketing journey but it is also important to keep in mind that your end customers expect good and quality food, prefer the convenience and speedy delivery. Ensure food safety standards. This a very trending concept that is prevailing at the market as people have been very busy with their lives and that is the reason why people are more into online delivery of food.
72 DPI Skillz is a full-fledged digital marketing agency that will support your restaurant's marketing journey to grow online food delivery business. Connect with us and we will help you with promoting and marketing for the restaurant business.