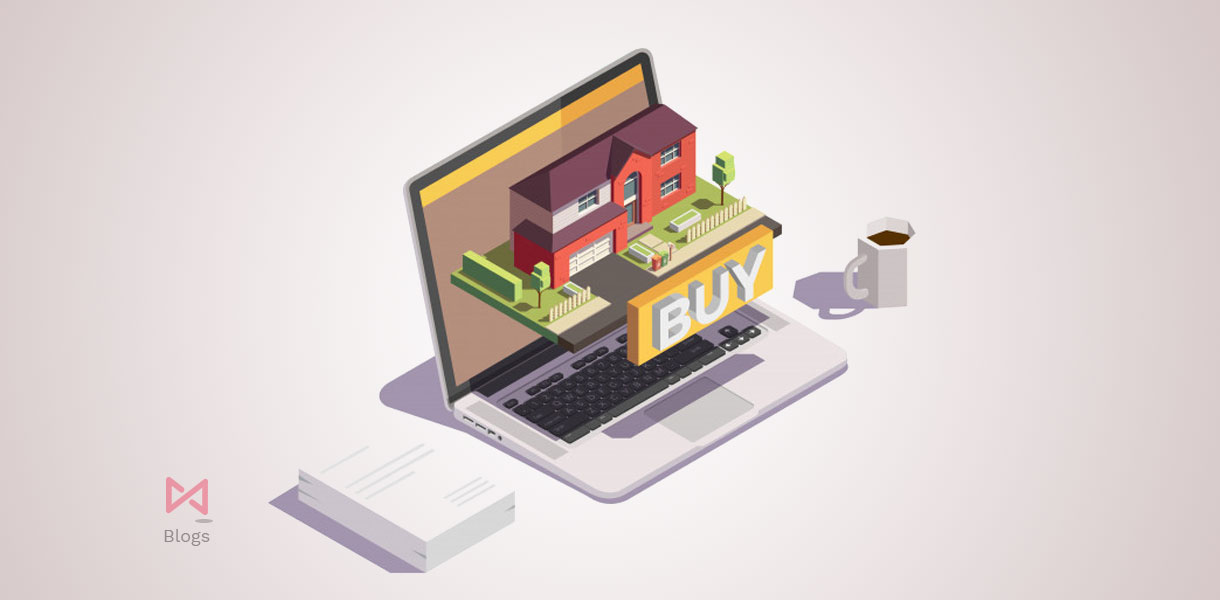 As a real estate professional, you know that your potential buyers are searching for homes or property on the internet. This is the main reason that your presence should be made online and you are ready to engage with them through your online presence across all digital platforms. To build a more powerful reputation and generate more leads, real estate needs to have a real estate digital marketing strategy that would help to create a meaningful online presence of their brand. Digital Marketing is a broad concept that uses the entire online platform to make your online presence stronger and build your authority amongst your niche.
Simply, building your online presence is easy. Just having a website, active social media platforms, sending emails, are the ways to build your online presence. Other real estate companies have also made their online presence in such ways. But does that make any difference between you and your competitors? 
To establish your brand, engaging with your audiences, and generating leads you need to figure out some methods, tools, or tricks so that you are always on the top, on the minds of your potential audience as well as on Google. Hence, it is imperative to implement real estate digital marketing strategy, so that your potential clients get the best deals, property, or homes for them.
You can take the help of a Digital Marketing Agency that would help you to implement the best real estate digital marketing strategy for your real estate business.
Here are the real estate digital marketing strategies that are implemented by a Digital Marketing Agency:
Website
Design a professional and SEO optimized website for your real estate business. The main aim of having a professional and SEO optimized website is to drive huge traffic to your website, that will support your SEO optimized website, and eventually, you start to appear on the first page of the SERP. Certain factors need to be optimized and worked on for an SEO optimized website. If you have an existing website, a site audit is a must to know the current status of your website, and what changes are needed to make it SEO optimized and gives a professional look to your website. If you are into investing in a website, then make sure that your website matches the SEO standards to appear on the SERP. Having a website is an integral part of your business as well as for the real estate digital marketing strategy. 
SEO
SEO is the process of optimizing your website and its web-content so that it ranks high on the SERP and gains more visibility. SEO is important as your potential buyer's search for homes or property on Google, and if you have worked on the SEO aspects then your website can appear on the top or at the first page of SERP. SEO is based on conducting in-depth keyword research so that it is known that what your audience is searching for exactly on Google. Targeting those keywords and including them throughout your web-page content and other SEO factors, aids in the process of SEO. Few points to be noted that boosts your SEO are having no broken links on your website, optimizing your website to be mobile responsive, and have responsive page loading times. SEO is an integral part of the real estate digital marketing strategy.

Local SEO
Local SEO is all about optimizing your business for local searches. The best way to work for local SEO is to update your profile on Google My Business. Local SEO provides the users the information immediately and hence helps in increasing your local visibility that leads to more footfall for your business. When there is any search made using the phrase "near me", all the information is derived from the GMB profile and displayed on the SERP. Local SEO helps in promoting the business products and services to their nearby potential customers at the exact time when they are looking for something. You can also list your business at the local business directories.
Social Media Marketing
People have made their presence across all social media platforms. Your potential buyer may encounter your business page and you may get your next buyer! Hence, have an active social media presence, keep regularly posting and create your unique real estate gallery, with alluring visuals and videos of your homes and property. Give a feel to your potential buyers through your posts that how your property looks in person. Differentiate your real estate property from other real estate agencies and bring the real side of your property. Run targeted Social Media campaigns, list your new properties and homes through sponsored ads, client's purchases from your company, testimonials, etc. Have a content calendar that plans out your entire social media strategy and keep your content prepared as per the calendar. You cannot miss out on the huge benefits that social media has to offer for your real estate digital marketing strategy.
Blog
Having a blog page on your website aids in the process of SEO. When customers search any queries related to real estate, then your blog can serve as an excellent source of information. When you start sharing relevant content and information through your blogs, people tend to visit your website more often, and eventually, your site gets more traffic. You can integrate a pop-up form on your blog page and ask your readers to subscribe for more such content and get notified when new content comes up on your blog page.
Email Marketing
Before starting e-mail marketing, you need to maintain a huge database of emails so that you can regularly keep updating your audiences about your activities. Integrate a pop-up form on your website and ask your visitors to leave their emails for future references. Through the emails collected when people subscribed to your blog page and by visiting your web-page, send updates on your upcoming projects, the best deals for them, your ongoing projects, property available for the buyers, etc. You can also send some relevant content information so that it seems that your approach isn't a sales pitch, but also you care for your subscribers and visitors. Further, e-mails are an excellent way to connect with your existing client.
Take the advantage of the online platforms and with the help of the above mentioned real estate digital marketing strategies and combining the right real estate marketing strategies you can make your online presence robust. Real estate digital marketing strategies also focus on creating and building your unique real estate brand identity as your search visibility across all the online platforms increases. Your potential buyers are likely to associate with those real estate companies who have turned themselves into successful brands.
If you are looking for a digital marketing agency for your real estate company, then connect with us.