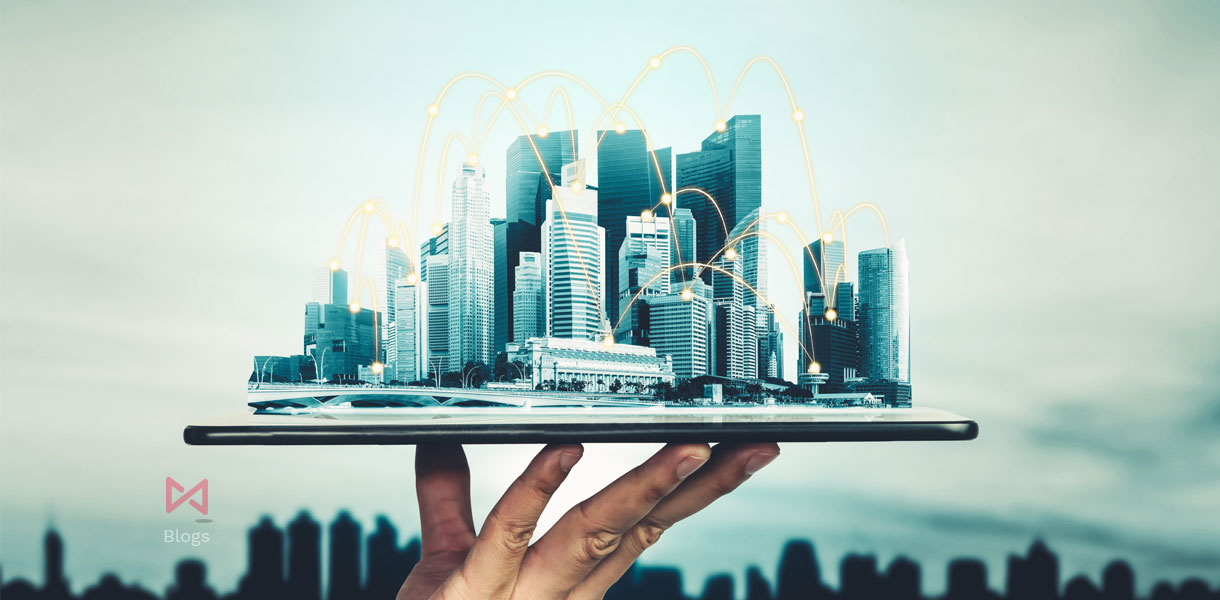 Real Estate business involves the buying, selling, management, or investment in real estate properties. Now at this COVID-19 times, the regular course of action and continuity of each business has been disrupted as the COVID-19 has forced us to stay indoors. Each has been affected and there is no clue when things would restore and our lives turn normal as before. The real estate business is also being affected as on-site visits are closed now, customer visits have been prohibited, and workers have left for their homes.

Instead of worrying about the interruption in the work, real estate businesses can focus on real estate marketing by promoting your business across all the digital platforms, showing your active presence across all the digital platforms, and dedicating your time to building an impactful brand. Let us invest this time in innovative real estate marketing and give a new face to your business and bring the best out of your brand.
Here are few ideas on real estate marketing that can be implemented during this COVID-19 time to market and promote your business.
Post Property Visuals and Videos over Whatsapp & Social Media 
Real Estate buyers cannot visit the property in person during this time. Hence the only way to show your property to your buyers is through visuals. Only images with some descriptions don't work. It is important to provide a visual tour of your property to your buyers. There are many online real estate marketing tools that would help to develop 3D tours of your property. The best part is keeping your customers and prospects constantly engaged about your properties with information, updates, and news over Social Media and Whatsapp shares.
Conduct live meetings
Realtors can easily host live meetings using any digital platform and can connect with the buyers or investors. You can give a virtual tour of your property through the live meetings, answer the queries of buyers, and can communicate easily as done in person. Make sure you schedule your meetings beforehand and make all the necessary arrangements so that your live meeting goes well. The main objective of this real estate marketing is to advertise your property and homes online using the latest technology. This shows your adaptation to technology, professional work, and a better connection with your clients.
Video Content
We are sure that you have already implemented this real estate marketing tip for your real estate marketing strategy. During this time, focus on creating content that addresses the current scenario so that your approach doesn't seem sale pitched. Most of your leads or your potential buyers have planned or planning to invest in a real estate property. Take the advantage of this opportunity, create some meaningful content and upload them across the social media platforms as they are spending most of their time on these platforms or they may encounter your profile or content while searching for any real estate property. Even if people haven't planned to invest in a property it may happen after watching your videos and as soon as the pandemic subsides, they can be one of your buyers. Through your videos, highlight the main features of your property and show that you are an expert and trustworthy realtor in the area. Post some educational videos, tips, your experience as a realtor, etc, 
Host a webinar 
Hosting a webinar is an excellent way to highlight your knowledge and expertise in the field of real estate business. Most realtors haven't thought of this real estate marketing idea so take this an opportunity and start hosting webinars. Make a quick research on what topics the real estate discussion revolves around and start hosting a real estate webinar where you can answer all the questions of your audiences. Your webinar stands important for all those real investors who are interested to invest in the real estate business as investors are in search of in-depth knowledge and information on the real estate. Present facts, data, and real-time statistics and growth trends in the real estate industry. 
E-mails
Send e-mails to your existing clients and buyers to connect with them during this time. Also, make the most use of e-mail marketing by creating a database of e-mails and start sending e-mails. Use attractive visuals and give detailed information about your real estate business and share your contact information. Keep a note not to flood the inbox of your recipients and keep the content of your e-mail precise. E-mails are an important part of your real estate digital marketing strategies.
SMS
Every individual spends most of their time with their smartphones. So sending promotional messages via SMS can be a part of your real estate marketing. Your message can contain features of your property, type of property, its location, discounts or offers if any, and the payment structure. Make sure your SMS seems genuine and keep it short and to the point. Leave your contact details in the message so that the interested buyers can contact you. 
Irresistible offers
You can announce some irresistible offers on your properties during this lockdown so that people can book their property by paying a certain amount during the lockdown period and receive discounts at the time of the final payment. Introduce a referral program so that the referrer can receive some additional benefits, plus you can get more customers in one go and sell multiple properties. 
The pandemic has taught many businesses the need and importance of an online presence of their business. Most business has taken up their offline business online and is focusing on digital marketing to increase their online visibility. With these real estate marketing ideas, you can keep growing your business during this pandemic situation.
If you are looking for a marketing agency, then we at 72 DPI Skillz, will help you with your real estate marketing.