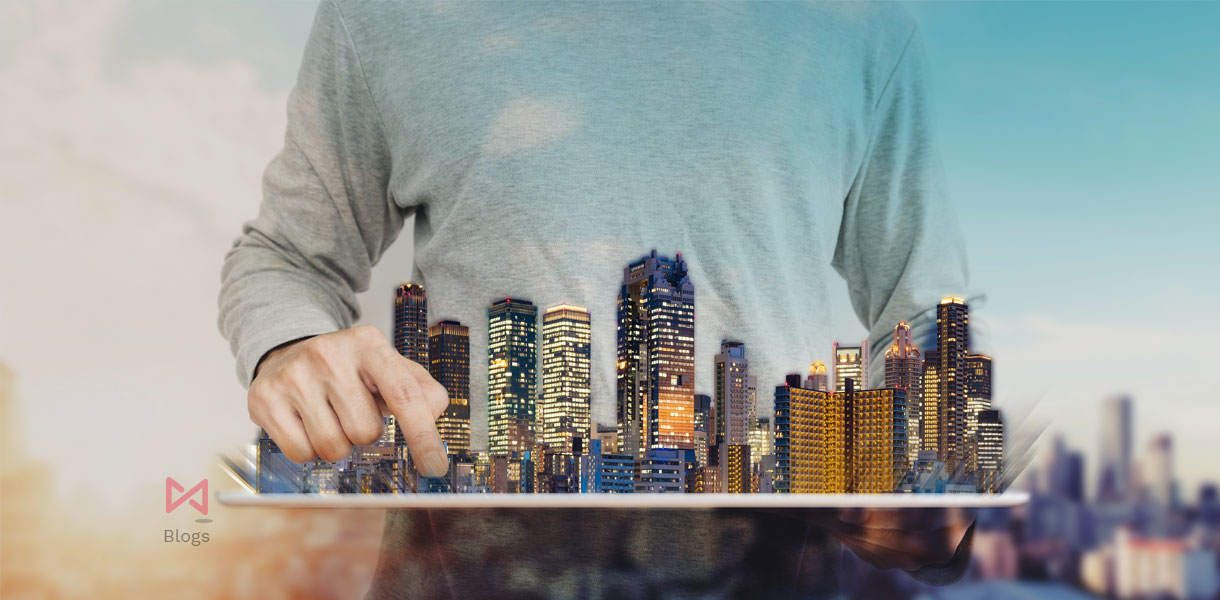 Most of the real estate businesses have a website. In this digital era, not having a website is thought to be one step back from the competition. The digital real estate marketing has led to tough marketing for real estate brand. The website is the welcoming page for potential clients for the real estate business. It is seen that the expert digital brand marketing agencies recommend that website is a digital and inviting face for a brand. It shows the online presence of the brand. Most of the real estate agencies have seen to be not taking their website design seriously. It has deprived them of the Google SERP ratings. The best website development company provides your brand with a welcoming face for your real estate business. It will help your brand to create online brand awareness.
Brand awareness is very important for the real estate business. It builds a trust relationship with the client. A website provides your business with a professional image. It helps to increase your online presence.
To create an impactful real estate website, its design should contain the following features:

* Customized web design
* Responsive and adaptive website development
* Content management system
* Technically sound website
A website development company provides you with all the above key features. These key features are important to make your website development strong.
To make your website functionality more effective following are some elements to be added for an impactful real estate website. 

High-resolution photos

A real state website needs to add some photos which are well planned and are of high resolution. The high fidelity photos draw the attention of the audiences. It helps you showcase your planned work. The photos on the website should be so appealing that the client should consider taking a tour at your office or project property. The client should be so impressed that he should go for further interactions with your real estate company. 

It is short and simple that your quality photos can convert your audiences into your potential clients. You can also use effective image GUIs to make it more attractive and flexible images.
You should remember that your images should suit the mobile version and desktop version of your website.
 
Property listings and mappings

When you are going for real estate marketing you need to show the listings. It is difficult to imagine the world of real estate business without a list of properties for purchase and sales. You should add all the projects that include land, property, flats, etc. in your listings. Along with that, you should also include the information on the property which you are showing. It should include mapping of the estate which is for sale.  Mapping will let the customer know the locality of the property. It will help them easily navigate to the property of their interest. 
Sorted search filters

You should understand the customer searches and make the use of the filters. When it comes to real estate searches, there are many listings and mappings available. The client may feel of going through the listings and mapping. It may annoy the customers if they are not filtered or sorted. To provide ease to the customers, add filters to listings. The filters to listings on your real estate company website may be as follows. 
* Property type
* Home type
* Location
* An area in square feet
* Age of property built 
These are the basic filters for your website. There are many more filters available. 
Mobile-friendly design

If you are looking for improvement in your real estate business, you need to take care of website design along with the website functionality. Most of the people are now surfing for web on mobile rather than the desktop version. Hence, it is the need of an hour to shift to mobile-friendly website design. You can also take professional help from the Best Website Development Company to make your mobile version effective and identical to that of the desktop version. 
It also helps you to improve SEO ranking. We all know that Google has started mobile-first indexing. It means that the mobile version of your website will be primarily indexed by Google. Hence, your online presence will be improved.
Calculators

Calculators on the websites are added mostly to increase conversation with the clients. It helps to keep them engaged on the website. Giving them quality information about calculating their investment will help you to keep them more engaged. There are several varieties of calculators available. You need to add them to your website and give your customers the whole and sole impressive services. The calculators are as follows 
* Mortgage
* Rent v/s purchase
* Give and buy
* Discounts
* Debt-to-income 
Adding these calculators to your website will make your website more effective and impactful.
 
Blogs

Website content makes the website lively. It helps to optimize search engine marketing. When you think from the point of search engine marketing you need to add keywords to your blogs. For the real estate business, you need to add higher fidelity photos with the blog. It should be including insights from your customers. It will help you increase traffic towards your website. It will cause an increase in conversion. You can add topics like
* Reviews of customers
* Happy customers
* Current project
* Customer policy
* Advice on property investments
* Advice on property buying and selling
Customer relation system
A real estate business must maintain a customer relationship system. Customer services and answers to their queries are most important in this sector. It helps to build a reputation and spreads word of mouth in the world. The customer relations system (CMS) is all about maintaining client communication by adding an automated conversation system on your website. It helps you to maintain the track of customer interaction which took place.  
A website will be called as technically sound if it contains a security maintenance system. It includes a backup of everyday work, security upgrades, and planned website hosting. 72 DPI Skillz, the best website development agency, provides you with professional help to make your website award-winning. All the technical services and content management services are provided by the company.