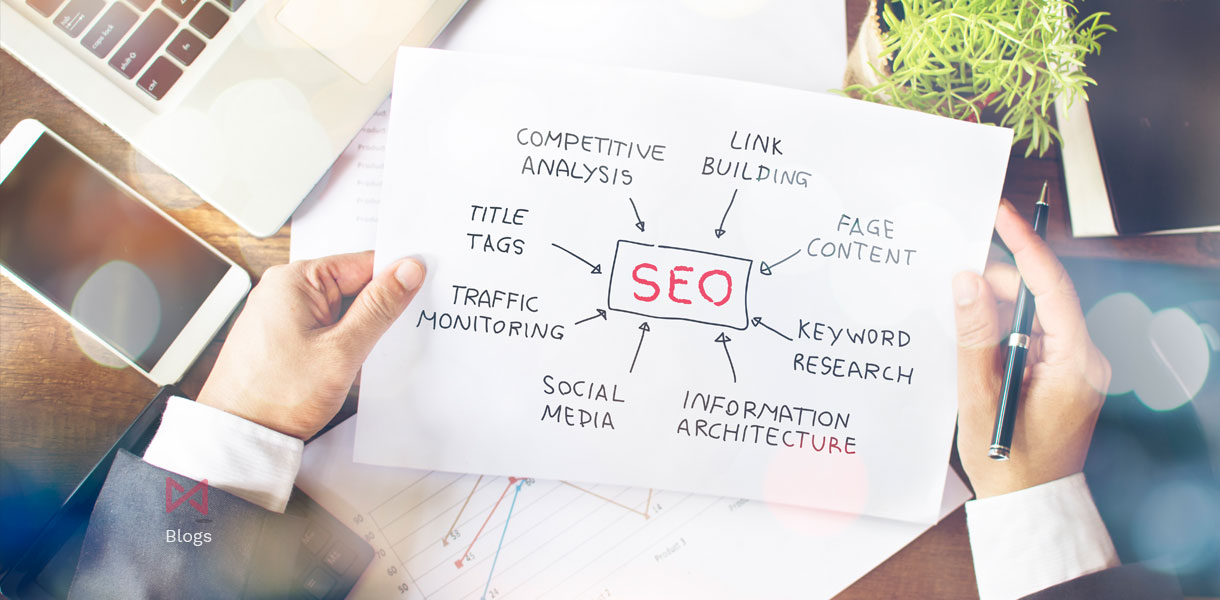 It is imperative to invest in methods that improve your organic search so that you are always ahead of the competition and to ensure that your users can access the valuable content by you when they need it most. SEO is an important part that helps your business to be found online. It helps your website to appear on search engines. It would be difficult to make your presence online without working on SEO aspects. To increase your enrolments and appeal to the students, your site needs to become up in the first page of the Google SERP.
SEO is the most cost-effective way to promote your website. You can take the help of a Digital Marketing Agency that will help you with your website's SEO.
Benefits of having SEO optimized website:
• Increase traffic to your website
 • Increase in enrolment
 • Brand awareness
 • Increase in Revenue
SEO CHECKLISTS
When working for SEO, the two aspects of the optimizations that can be done for a website is On-Page SEO & Off-Page SEO.
On-Page SEO:
On-Page SEO is all about optimizing your website so that it matches the SEO standards. It includes writing keyword-rich content for the website pages, checking the presence of all on-page SEO factors on each web-page. It is important to do so because Google doesn't view your website as a user does. The search engine tries to understand the content of your website and identifies whether your website is relevant to the user's queries. Google's algorithm has been becoming more complex and now it is important that our website is as per the SEO standards and visible against searches.
Here are some important On-Page SEO Factors:
1. Keyword-Research: It is the most important part of SEO. Rather the first step for developing a successful SEO website. Keyword-Research helps to get the targeted audience to your website when they search for those keywords and Google displays your website if it has those keywords.
2. URL: Your URL should contain your targeted keywords. Avoid having special characters and ensure your URL is short and is not descriptive.
3. Page Title: Page Title is the text that is been displayed in the Google SERP and on the title bar of the browser. The page title needs to be accurate and not more than 70 characters. Ensure your keywords have been placed in your title so that Google can display your website on the SERP. Also, it gives an idea to the user what information the website contains.
4. Meta Descriptions: This describes the content of the page. It has also a role in ranking. Your Meta description is also visible in the Google SERP and Google tries to collect information from your Meta description. Ensure to have a keyword-rich Meta description. Make sure your description is between 150-160 characters.
5. Genuine Content: Make sure the content of your web-pages are genuine and not copied. Duplicate content can hurt your rankings. Ensure the content of your web-pages is keyword-rich. Avoid keyword stuffing or else it may appear absurd.
6. Sitemap: A sitemap helps the search engine to index all pages on your website. 
There are other On-Page SEO aspects that can be identified and corrected after doing your site audit.
Off-Page SEO:
Off-Page SEO is all about building external links to your website. The links should come from trustworthy sites and use-relevant anchor text. Anchor text is the text that is enclosed in a link to the website. This helps the search engine to know about your content. Websites having higher authority helps to build strong and genuine backlinks. Off-Page shows search-crawlers that the website is valuable and important.
Some of the important off-page SEO techniques are Broken Link Building, Guest Posting, Social Bookmarking, Image Submission, PDF Submission, PPT Submission, Forum Submission, Blog submission, etc.
The education-industry can improve their search engine rankings by keeping a close watch and following the SEO activities and check-list. There are more factors that contribute to SEO. Today, marketing for the Education industry is just not limited to traditional marketing. It may sound confusing and difficult to figure out where to start work. 72 DPI Skillz is a dedicated Digital Marketing Agency and we ensure that you get the maximum benefit out of the SEO strategies.