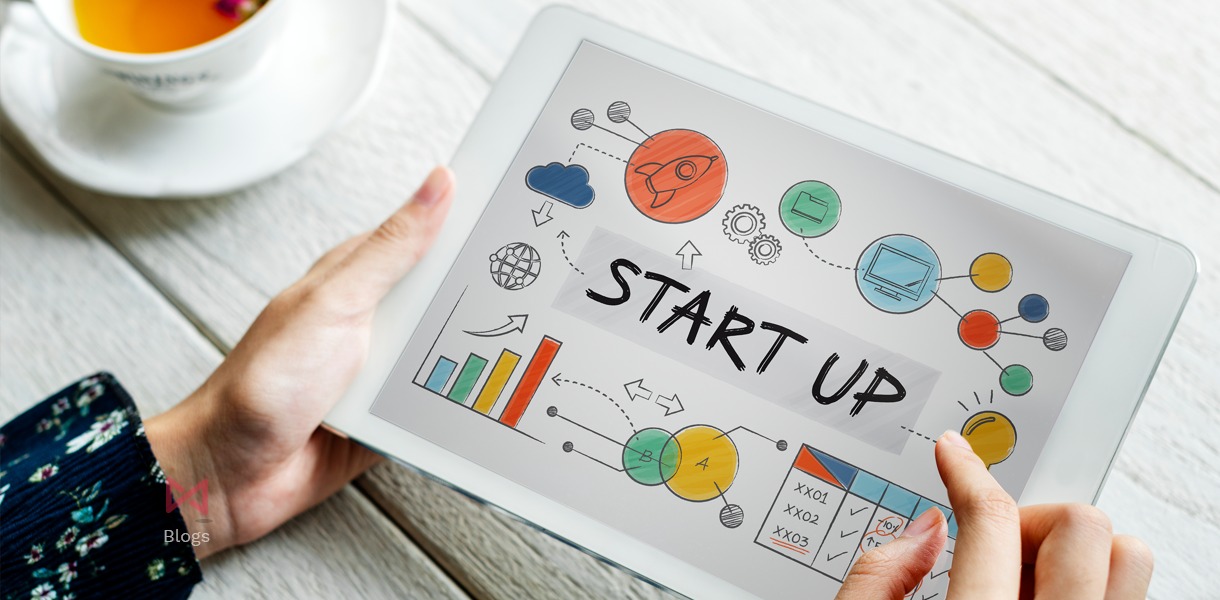 The success of a business depends on a proper and well- planned marketing strategy.
And a startup is no different. Even for the success of your startup, you need to outline your startup's direction in the form of a startup marketing plan to approach your potential clients, make your startups a successful one, and make it a huge and successful brand!
Why do you need a startup marketing plan?
A startup marketing plan comprises of all the plans and strategies that have been formulated for promoting your startup's products & services. A brand marketing agency like us will help you to prepare a road-map or with your startup marketing plan that would give a direction to your marketing process.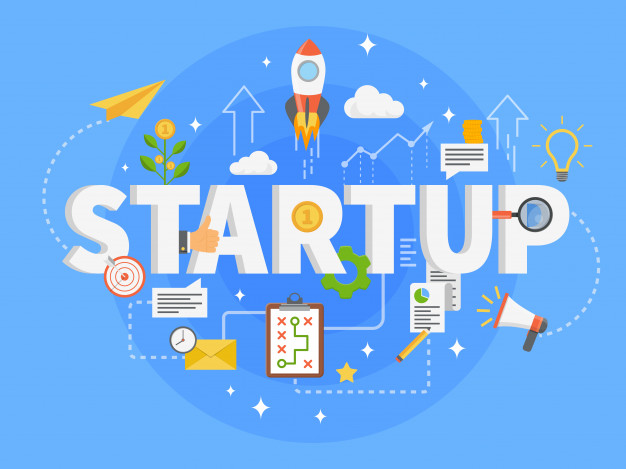 A successful startup marketing plan would help you to identify and target your right audience, the right marketing & communication channels, how can you implement your marketing strategies, keep a track of your activities and measure them.
Apart from having a startup marketing plan, invest your time and efforts for implementing digital marketing for a startup as they are cost-effective, reliable, activities are track-able & measurable.
How to plan the Right Startup Marketing Plan?
Here we are listing out how we, 72 DPI Skillz, as a startup marketing agency help to create your startup marketing plan that is worth it and guarantee you success!
Step 1: Outlining your Strategy
In this step, we are going to identify your startup's goal and how to step towards your desired goals, identify your targeted audiences, find a suitable market place for your market place, and work on it as per your budget. We will give you a detailed understanding of how we work outlining your strategy for a startup marketing plan.
Identifying your goals
You have planned to start your startup to achieve and accomplish certain goals. Understanding your business goal and objectives are very important as planning your strategies depend upon your goals. Your goals may be to acquire new customers, raise your brand awareness, market or promote your products or services, etc. We need to identify the right strategy, communication channels, and other marketing collaterals that support your goals and give you results.
Identify your targeted audiences
The most important aspect of any business or for the startup marketing plan is to identify your target audience. Identifying and targeting your right audience is crucial to know what are the expectations of the audiences, for whom your products & services are meant, are you focusing on the right audiences, and are your products and services reaching the right audiences.
Finding a suitable market
Finding a suitable market for your products and services is important to ensure that the right products are reaching the market where there is a demand for your products. If your products are valued, marketed, or promoted at the wrong place, or not accepted by the consumers, then your product or services has failed to meet the needs and requirements of your targeted customers. It is important to make market research and understand how your competitors or similar brands are offering and what opportunities have they missed as to take up as an advantage for your startup.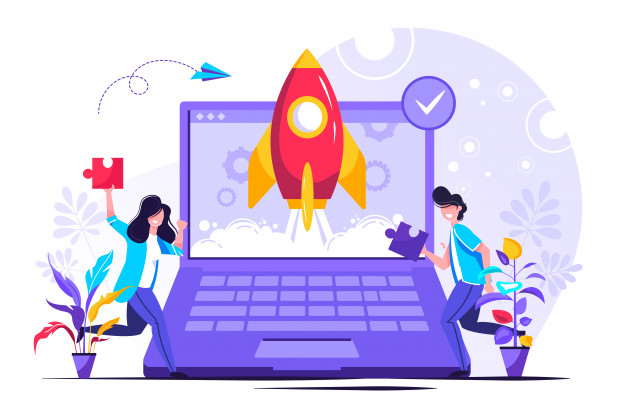 Budget 
As a startup, you may face budget constraints. And you have planned a fixed budget for your startup marketing plan as you have other expenses to cover. Hence, do not exceed your budget for your startup marketing plan. Spend your money wisely and invest in marketing ideas that will surely give you results. As your business gets stabled and your budget grows, you can allocate more funds for your marketing your startup and grow your brand.
Step 2: Deciding the right communication channels
After you have outlined your marketing strategy, prepared for your marketing and promoting your products & services, the next step is to identify the right communication channels to convey and deliver the right messages of your business to your potential clients. The right communication channel plays an important role in the startup marketing plan as your potential customers are widely spread and the right marketing channel will help you to convey your messages to your widely spread audiences with ease and in a smooth way.
The platforms which are considered to be the best form of marketing communication channels for the startup marketing plan are websites, social media, e-mail marketing, and content marketing as they are all related to the digital platform and your audiences can be connected through these platforms easily.
Website 
Your website is the first step towards your online presence. Without a website, your potential audiences do not find you or know about your presence and it may happen that they may never connect with you. Hence, a website is vital for your online presence. When people look for something, they use the Internet to find it. Hence your website appears at the SERP, people know about your presence, and connects with you. If you are not ready for a full website now, develop a single-page website so that visitors can visit your website, learn about your products or services, and can contact you.
While investing in a website, make sure you take the help of a website development company that would help to create a fully-functional and SEO optimized website that is as per the standards of Google's ranking.
Social Media
The worldwide utilization of Social Media Platform has been increasing. People are using Social Media for their personal use, professional use means of entertainment, a means for pass-time, know about the current happenings world-wide, following their favorite character, promoting and marketing their business's products and services.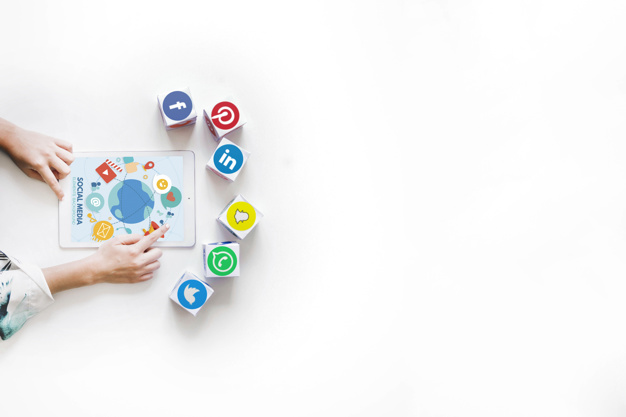 Social Media is gaining huge importance and businesses have already started using to reach their potential clients, promote their products, and encourage more people to check their website.
You can use Facebook, Instagram, and LinkedIn to build a strong base of followers for your business. Deliver the right and engaging content for your audiences, post promotional content on your feed, grow your network and build a strong community. Make the most use of the Facebook Ads, as you can create targeted based ads, and you can target your potential clients based on gender, age, demographics, income status, behavior, interest, preferences, etc. These ads are very effective, give you good results, and you can keep a check if your ads are giving you results or not. Budget varies as per your desired goals, and you can set your per-day budget.
LinkedIn helps you to connect with professionals that have the same business goals or profession as yours. You can connect with them, learn about how to grow your business, search for new potential clients, even get your clients, know about your competitor's activities, etc.
Social Media should be an indispensable part of your startup marketing plan and it is advisable not to spend more time on Social Media, and utilize other online platforms to build a strong online presence.
E-Mail Marketing
Integrate an e-mail pop-up to your website so that when visitors visit your website they can leave their e-mail and you can use the e-mail list to share updates with your subscribers about your new product launch, services, offers & discounts, sales, and any other content that they might be interested in. E-mail Marketing is the best way to be in touch with your existing clients and to search for potential clients.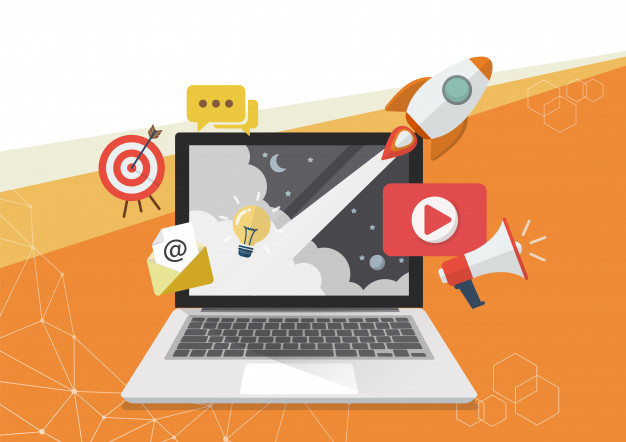 Content Marketing
The entire focus of content marketing is to create and share valuable and user-friendly content with their audiences. The content may be in the form of blogs, articles, videos, infographics, talk shows or podcasts, webinars, some online courses, etc. Content Marketing is far beyond your marketing efforts and promotional messages. Content Marketing is all about providing engaging content, that is useful and helpful for your audiences so that they connect with you better, remember you, and know about your business and gradually associate with you. Content Marketing should be an important part of your startup marketing plan.
Customers don't prefer a brand or business that is only sales-pitched and do not understand the needs or wants of the customers and doesn't have any value to offer. For the understanding as to how to create your startup marketing plan, we divided the entire topic into parts so that it is easier to understand that after identifying and setting your goals, what proper marketing and communicating channels you should use to implement your startup marketing strategy.