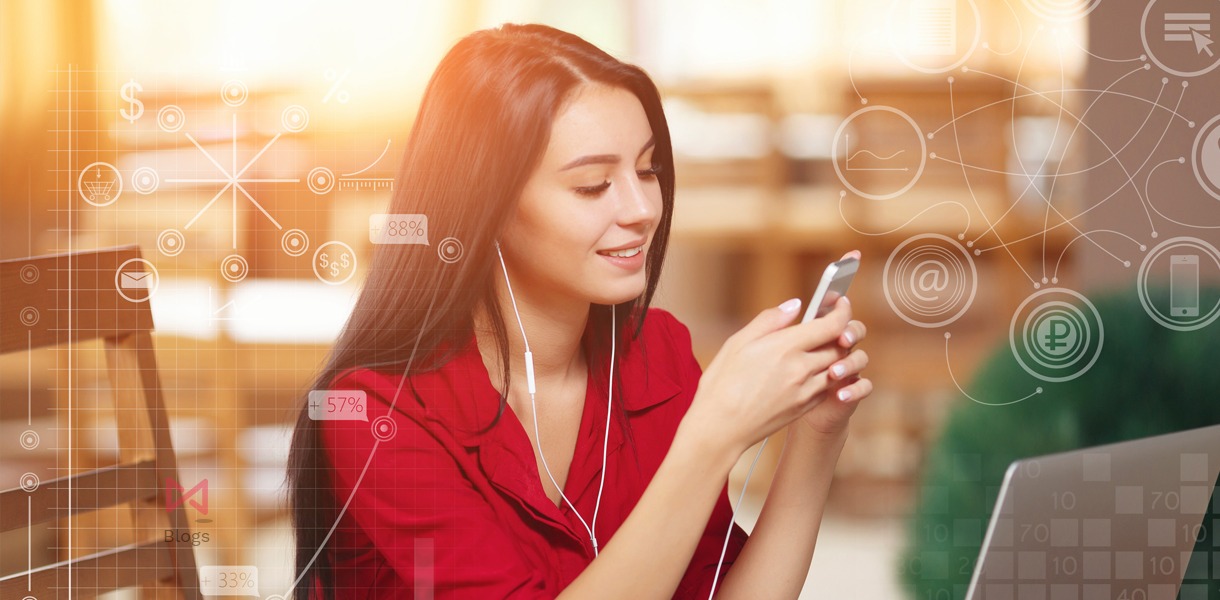 Falling in love is the most pleasant feeling to experience. You grow happier every moment you associate yourself with the feeling.
The best of it is the confidence that builds up with the feeling and you feel valued with every interaction.
Isn't it interesting!!
If love has such a profound impact on us now think what it will do if it grows for a Brand.
Growing a love for a brand is such a personal experience as like as growing your love for any individual of your choice. You not only associate with it but you outrightly go and share your experience with your friends and dear ones about it.
When you start loving your brand, you will build your confidence around it. Brand loyalty will subsequently be the outcome of it. When employees or your customers empathize with your brand and feel a great sense of connection with it, they become loyal to it, and in most of the occasions, they develop a sense of ownership to your brand!
Now, the biggest question and concern for businesses is how to be their customer's first choice?
How can they consistently connect with their customers and make the relationship stronger and healthier over the times to come?
All the answer lies in the way you as a business owner are communicating about your business purpose to your targeted audience.
Are you only interacting about the benefits, advantages, and offerings your products/ services have to offer, or do you genuinely care about your customer's needs???  

It is rather important to communicate about your brand objective and the purpose of your business clearly to your customers?

What is the identified problem you solve for your customers? Do you have a customer-first or business-first approach? 
It is the need of the hour to encourage such interactions with our clients, customers, and employees. As marketers, it is our responsibility to bridge the gap between customer requirements/ expectations with the value our client's solutions have to offer.
Instead of enquiring about the services and products only, let's propose questions and understand how the solutions are offered to add value to the customers. 
As a Brand Building agency, at 72 DPI Skillz our every interaction with our client is to better understand the problem that they are addressing and how are they adding value to their customers. With a result-oriented branding strategy, our objective is not just selling our services to our clients but making sure our offerings make a bigger impact on the brand creation process with a well-curated custom brand strategy. 
The brand is beyond a Logo. Building a brand considers all the important elements of perception, interaction, and experience every targeted customer has with your brand.
The customers clearly look for the following questions:
What are you for?

How are your offerings a differentiator?

What is the problem that you solve?

How do you add value through your services/ products?

What is that the customers connect with and care for?
Once, the customers find the answer to it, they start engaging with your business and brand with a higher purpose and eventually fall in love with your Brand!
During our interaction with our clients, we try and understand and advise on the following important areas of the brand-building process:
What is your focus area? on the user needs, or selling your services or features

Is there any market research done on what your target customers want?

Are there any similar products/ services available?

How are you a market differentiator?

What is it that you are addressing that others are not doing?
Having clarity around the expectations, we recommend the following areas:
Provide a simple and immediate solution to your customers

Always deliver a little more than you've promised

Identify the right marketing and communication channel to engage
What buyers are looking for today is being valued and always having a little extra to what they require. They appreciate having experience over the interactions than just a transaction.
With the experience of working with brands with vision and purpose, we have realized that brands who have positioned themselves well, perform better.
If you wish to create a brand that draws the people's attention and they engage with your brand, then you got to do 5 important things in the content.
Simplicity:
There is one thing that is common in most loved brands like Amul, Nike, Facebook, LinkedIn is their messaging style where customers easily recognize & remember it.
Communication:
Addressing the value over benefits. Standing for what is right and appropriate. Clearly communicating all the engagements and participations engaged with 
Consistency in Messaging:
Reiterate the brand purpose over a simple, clear, and consistent messaging approach where the customers connect and engage with.
Building a brand with purpose is not a day, weeks, or months efforts, it takes years to stand out, be differentiated and valued by your customers. It is essential that business owners look beyond the short-term approach. As, brand building agency, we must constantly reiterate the value every brand can bring to the community at a large. It is equally essential to engage with businesses with similar passions and goals and together bud a brand that has a bigger value and is loved by the customers.