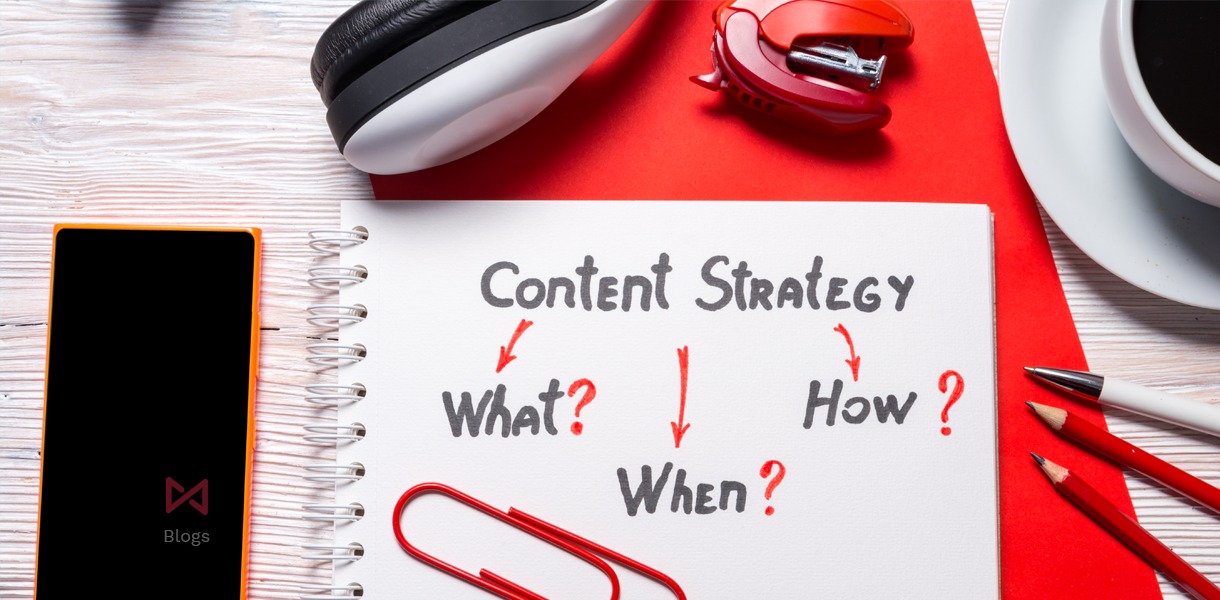 Do you know that 90% of Organizations* have included content marketing in their marketing strategy?
Have you invested your time & marketing efforts to create the right content & market your content in the right way?
If you have put all your efforts & not getting the right results from your content marketing strategy, or about to include content marketing in your marketing strategy, then here is a guide for a successful content creation & content marketing.
Before moving to the guide, let us understand why most organizations are choosing content marketing as a part of their marketing strategy.
Why content marketing is important?
Blogging for Business is important because:
•    Cost-Effective Strategy
•    More traffic to your website
•    Increase Social Media followers
•    Build your brand's trustworthiness & credibility
•    Establish your brand's authority
•    Enhance SEO efforts
These are the major reasons why most organizations are choosing content marketing as a part of their marketing strategy.
The point when your business puts the right resources and efforts into content marketing, you improve your capacity to draw in your purchaser personas, convert more leads, increase brand awareness, educate, associate & engage with your audience.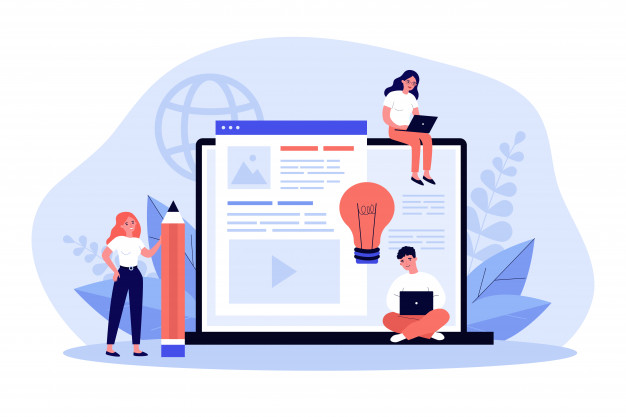 Content Marketing can take numerous forms. The key is to identify & understand which content type is best suitable for your business, so you can utilize them to accomplish your marketing & promoting objectives.
Let us have a look at the content marketing guide for a Successful Content Marketing Strategy.
Audit of your current Content Marketing Plan
Before moving to create a Content Marketing Plan, you need to make a review and access your present execution and comprehend what works and what doesn't. This information will at that point assist you with your content marketing plan.
While auditing, check on:
•    Performance of your content
•    Type of content receiving more engagement or traffic
•    Content posting/publishing recurrence
•    Positioning Keywords
The more you comprehend your present execution and performance, you tend to know to understand what factors have affected your performance, whether positive or negative, and now you can have a clear knowledge as what to include in your plan, what to exclude, and how to implement your plan to get the desired results.
Decide the goals to be achieved through content marketing
You need to decide what goals or targets you want to meet or achieve through your content marketing strategy. Without having pre-determined goals & objectives, you can't be focused on your content marketing, and you can't get your desired results.
Businesses use content marketing strategy for:
•    Attracting huge traffic
•    Lead Capturing
•    Lead Generating
•    Educate & Engage with audiences
•    Grow their e-mail list
•    Brand awareness & Promotion
•    Establishing authority
•    Sales
Whatever are your pre-determined goals, plan your content accordingly, so that you can get your desired results. How you write, present, publish, and market your content matters a lot for achieving your desired results, and make sure you decide the right marketing communication channels for your content.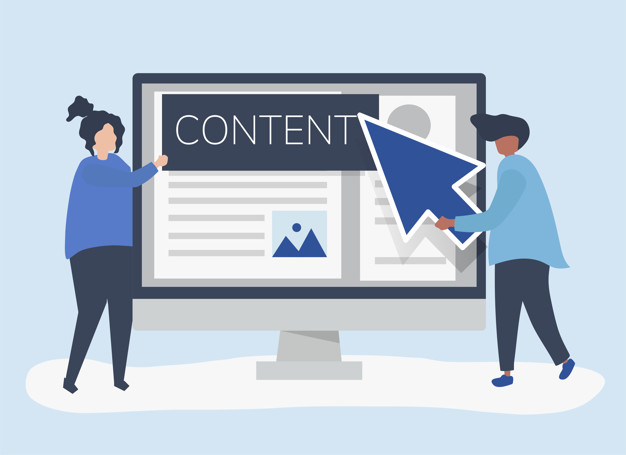 Understanding your audiences and their preferences
The most important part of any marketing strategy is targeting the right audience for your business. Your audiences are the ones who are the consumers of your products & avail your services. Hence, the right message must reach the right audiences.
Now that you have identified your target audience, the next step is to understand what type of content can easily communicate your message to your audiences, what is the type of content they prefer or like the most, which is the most interactive form of content, and what channel should you choose to communicate your content.
This completely depends on the type of business and your final consumers. If you are a B2B organization your form of content and targeted audiences are completely different, and the same with B2C owners.
Conduct research about your audiences, what content they prefer, where they are available most of the time, and which is the best platform to convey your message.
Choose the type of content to publish
The next step is to decide which type of content you can create and publish for your audiences. Earlier content was referred to as written form. But now content has taken various forms and content marketing has become diverse.
Mostly visual content receives more attention than written form of content. But that doesn't mean written content has lost their charm. It completely depends upon the audience and the type of information they are looking for.
Moreover, it also depends upon your marketing strategy and the promotional activities taken up for your business.
Other forms of content that are trending are Images, Info-graphics, Videos, Podcasts, Presentations, etc.
It is your choice to pick up the best mix of content form and type of content for your targeted audiences which can fulfill both the needs; market your business and its offering and fulfill the content preference needs and provides them all the required information.
Content Calendar
For the success of your content marketing strategy, it is imperative to publish content regularly and not to compromise on the quality of content. Now that you have decided the right mix of content form and types of content for your audiences, the next step is to plan what content to include, how to include, when to post, and the platforms to be used for content distribution.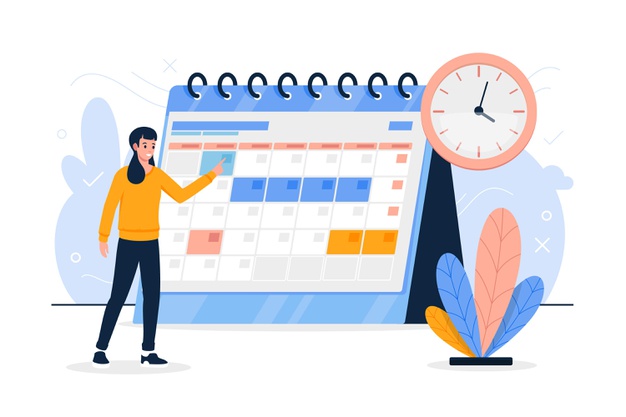 Design a monthly content calendar and plan your content publishing. It will ease the process of content marketing, create content in advance, or schedule them if you run out of time.
Right platform for content distribution
Now that have you put effort into creating the content, the next step is to decide the right distribution channel for your content. There are numerous channels to distribute your content. But to achieve your results and ensure that your content marketing strategy is effective, you need to decide the right and appropriate platform for your content.
Social Media is the best platform to promote and publish content that includes visuals, videos, and images. Your targeted audiences have made their presence across all the social media platforms so make the most use of social media and promote your content across all platforms.
Youtube is the best place for promoting your video content, so if you are into video content, make the most use of Youtube.
If you are new into blogging, articles, or any written form of content, then initially it may be difficult for you to attract the traffic to your website. So, give time to Guest Posting and submit your posts at good websites that receive good traffic, so that people learn about your presence, and eventually, you are capable of diverting the traffic to your website.
Keep measuring your performance
You have put your efforts in planning, creating, and promoting your content and it is obvious to expect good results. Track your performance and results every month. Check the level of engagements and reach of your posts on Social Media, the amount of traffic you are receiving on your website or blog page, and the subscribers and watch time of your Youtube Channel.
This will keep you motivating, understand the form of content receiving maximum attention, you can focus on creating such type of content, and grow your business.
We hope that this Content Marketing Guide will help you to create your Content Marketing plan and your business achieves the desired results.
*Source: https://www.demandmetric.com/content/content-marketing-infographic