Beginning your journey of content marketing particularly when you're working at a start-up can appear to be overwhelming.
It includes more than basically making informative, engaging blog posts, recordings or videos, and info-graphics to drive sales, which is troublesome enough, yet additionally, you must be a specialist in spreading your start-up's presence over the digital platforms.
It additionally requires a great deal of self-investigation before you start with your startup content marketing journey. How is your content research working out? Does your content meet the expectations of your audiences? Would you be able to find out the reasons why something was a disappointment while something different was a success? Are sales objectives eventually being met?
Those individuals who can comprehend the two sides of content marketing, the creative aspect, and the logical aspect can win their content marketing strategy.
Here are 8 tips for start-up content marketing.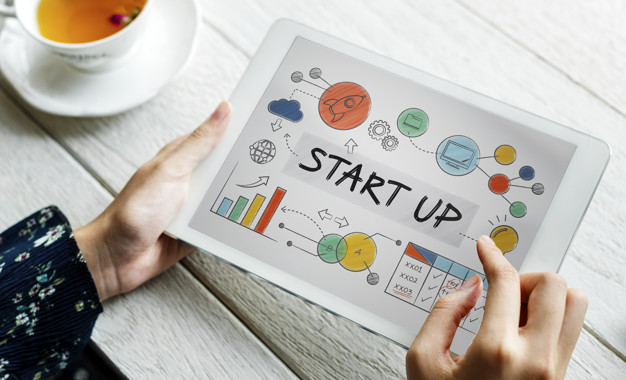 1. Set-up goals to be achieved through Content Marketing
If you start your start-up content marketing journey without any pre-determined goals and objectives you might end nowhere. You need to conduct deep research & analysis on how to make the most use of content marketing to achieve your goals. Whatever your goal may be, either to create brand awareness or build brand reputation, drive sales, etc, you need to find ways as to how can you achieve your desired results in the most effective & meaningful way.
To set goals for your start-up, first, understand your business, its products & services, understand who is your targeted audience, what type of content they prefer and can you create such content to meet their requirements or need any assistance. Aim high but set achievable goals.
2. Keep up with the latest trends
Whatever industry you are into, make sure that you don't miss out on what's going on or what are the latest trends in your niche. Subscribe to genuine printed media such as newspapers or magazines, follow the leaders of your industry on social media handles, subscribe to your favorite blog pages to receive updates on the latest trends.
This should be a vital part of your content marketing strategy. Don't just produce content for the sake of publishing. Focus on creating content that is viral, breaking, or currently trending in your niche. Staying updated and presenting latest content relating to the happening in your niche is a great idea to attract the huge traffic to the website, people tend to remember you and keep visiting your website for more such trending information.
3. Create content that reflects your brand
While creating your content, make sure that all your brand's visual elements are included in your content such as logo, typography, color palette, fonts, online store links, etc. Your content should reflect your brand story and brand tone. Your content should stand out on the claims that you are conveying through your different forms of content.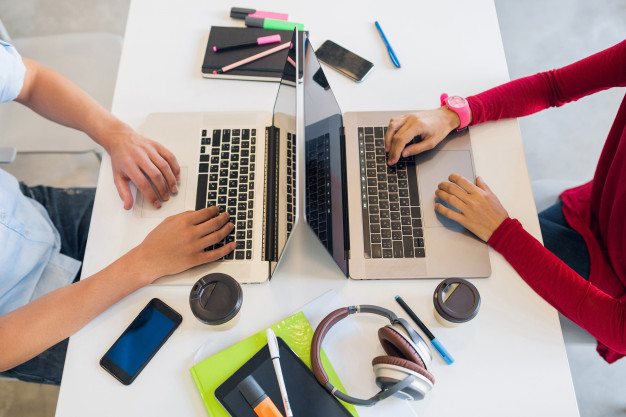 4. Blogging
Blogging is a truly communicative form of content that must be a part of your content marketing strategy and it is the cost-effective way of content creation and doesn't require broad specialized knowledge with the end goal for you to promote your start-up. Rather, you can offer conclusion articles, how-to instructional tutorials, conversation pieces, and general news stories concerning your start-up or industry.
You can start blogging just right away, considering some of the basic things in your mind that can have a huge positive impact on your blogs and give you a good return.

5. The right Content Mix
There are no standards as far as what sorts of content are practical for marketing your start-up. Written content is incredible for blog publishing, news updates, and publishing on social media. Video substance can undoubtedly be made in-house and distributed to YouTube and sharing your Youtube content links across all the Social Media Platforms for better reach of your content.
Having the right content mix will permit your start-up to stay innovative in your start-up content marketing journey. Try not to settle for only one content type, rather invest your time & efforts creating a variety of content so that your content stands innovative, amazing, engaging, and gradually you will see your follower's base growing and you can get more business.\
6. Focus on SEO friendly content
When you decide to invest your time & efforts into blogging for your start-up content marketing, focus on creating content that is SEO friendly. By SEO friendly content, we mean to write content that is currently trending, focusing on the right keywords, including them in your title and throughout your content but avoid keyword-stuffing, work on the word limit, and include visual content in your blogs.
7. Content Calendar
To avoid confusion and run out of content ideas, create a content calendar for your start-up content marketing. Include the type of content you want to create, the day & date when you want to publish, and the different handles where you are going to distribute your content.
Creating a content calendar will help you to plan and design your content ahead and you can schedule your content in advance, instead of regularly logging in into your social media handles and publishing content.
Make sure you are creating & publishing content regularly.
8. Content Distribution Plan
After you have created the required content, the next step is to identify and select the right platforms to distribute and promote your created content.
Social Media is an excellent platform to share all your different forms of content, so don't miss out on this platform and promote your start-up through your official pages.
If you have started blogging, it is advisable to add the page to your website so that people can visit your website and are aware of your presence. Initially, it might be difficult to attract traffic to your blog site. So start submitting your blog posts on reputable guest post websites which receive huge traffic so that they can encounter your posts, know about your presence, and eventually they will start visiting your website and you can attract the traffic to your website.
Things do not show results over-night and content marketing needs a lot of effort and attention. One mistake can harm your start-up's reputation. Ensure your content are authentic, grammatically error-free, and are plagiarised checked.