Nothing drives a fashion brand the way strategic online marketing does.
With more customers going online and having a better shopping experience, it is important to have a very thoughtful strategy to promote & brand your fashion business online. 
When establishing your fashion brand on the web, one of the most vital parts of increasing traffic towards your website, grow your customer list, and meet your fashion brand's sales is brand awareness. This doesn't simply mean creating a brand that customers know about, yet one that they feel proud to be a part of and engage better with your brand.
Various fashion brands have taken their brands online, and it is packed & full of competition. Starting from each form of fashion brand, accessories to bridal wear collection, there are a huge number of competitors that are waiting to give your brand a fierce competition, and there are chances of your fashion brand being out of the competition.
But, that shouldn't discourage you in no way to establish your fashion brand. The industry is competitive, yet there are infinite opportunities for growth & expansion, and your brand can achieve huge success and earn great fame and glamour if you put the right efforts.
How at that point can your fashion brand grasp those accessible chances to set up and set your brand apart? Or on the other hand how to create your brand's awareness and how to keep engaged your customers and attract your potential customers to your brand?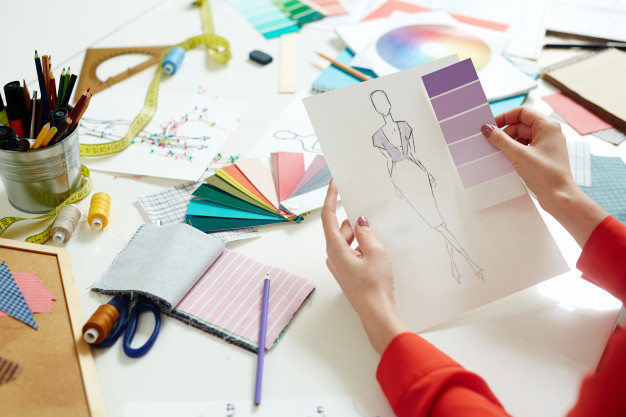 The answer is you need to master the art of content marketing! 
Apart from the clothing and accessories you offer in the market, present-day customers want that their experience with a brand should be great, they can connect well with a brand, and be proud of the brand they are a part of.
Making that experience begins with extraordinary content strategy and content marketing where your current and prospective customers will connect with it.
You need to plan your content marketing journey with the right content strategy.  
Here we share a few ideas on how to make your content marketing effective more effective & what sort of content to focus so that your audiences can connect with your brand better, your brand gets recognition, get you more sales, and your content marketing journey is a successful one!
1. Convey your Brand Story
The primary thing you have to do is to convey your brand story. This includes portraying what your organization and brand is about – its qualities, convictions, history, inspiration, and objectives.
For your audience to connect with you better, start with your brand story. Tell your audiences why you are here, what made you start your fashion brand, and what are your offerings to your customers and why they should prefer your brand.
As a fashion brand, you need to turn to create an enticing brand story mixed with your remarkable legacy, conventions, plan motivation, and craftsmanship.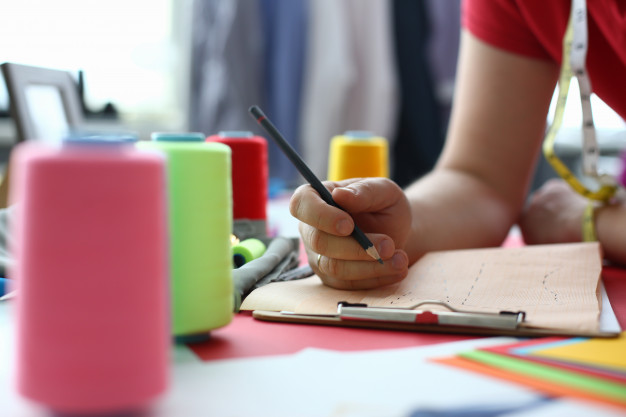 2. Create Shareable Content
Incredible social media content is something other than words and pictures. It ought to be helpful, convey the importance and the greater part of all is that your content should be shareable.
Producing content that others share with their friends, social media feeds, and groups can help you to attract huge organic traffic & create your brand awareness. Of course, you can spend huge funds to create promotional ads for your brand, but that creates the noise when your customers help you to promote your brand, through your created content. That is another level of achievement for your fashion brand. And an important tip to make your content marketing game strong.
To make your content shareable, research what type of content is mainstream, in your niche, on every social media platform, and what sort of content is being preferred by your potential customers
Creating extraordinary, valuable, and useful content is important for audiences. Spread subjects that are integral to your informing and supportive for your crowd—style tips and guidance, more top to bottom understanding into your image, or general topics that fit normally that are clients are interested with.
3. Create your Fashion Brand Blog
A style blog may not appear the most creative type of substance, however, that doesn't mean it isn't successful. Websites that have blog pages can attract more organic traffic to their website. Taking into account that, a blog can be a simple method to create awareness of your brand and get more sales. A fashion blog shouldn't miss out on your list of content marketing ideas.
Fashion is perhaps the best business for blogging because of the regular changes in seasons and patterns. From giving tips on how to create a special occasion look, or how to achieve the great look, individuals who are keen on remaining in style are continually searching for new ideas. On the off chance that you make a blog that addresses the customer's requirements needs & requirements, you can turn into a go-to hotspot for style news.
A lot of designer brands have their fashion blogs. While their web journals may feature styling tips or outfit thoughts, what to wear isn't the sole subject of those sites. Have a look at the blogs of Anthropologie. Apart from the styling guides, they have so many topics to share with their readers like beauty skincare, gift guides, etc.
4. Styling guide by using your fashion brand's merchandise
In design, attire, or style, fashion styling ideas are very useful. If your fashion brand offers a wide scope of apparel and adornments, a style guide ought to be viewed as a vital content marketing tip.
With regards to design, customers would prefer only not to view static pictures of a garment on a mannequin. They need to perceive what the dress resembles on another person or how the entire outfit is sorted out to make a "look" they can accomplish.
Other than telling individuals the best way to wear your brand's clothes, a style guide creates a way for additional sales.
For instance, if you show a customer how a bag or pair of heels can supplement the dress that they are shopping for, the bag or heels, or maybe both is probably their shopping basket with the dress.
Make sure that you include these sorts of looks with your garments, and post pictures of the look on different social media platforms, and update them on your online stores so that your potential customers can shop for it.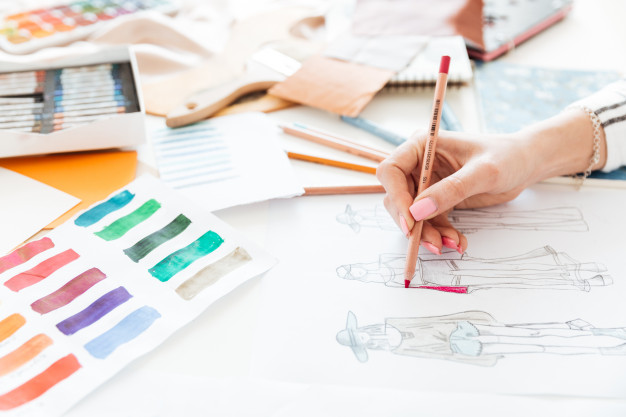 5. Creating Content With Virtual Fashion Shows
Some customers simply want to purchase and wear apparel that is agreeable and stylish, yet others aspire to attend fashion shows and have a look at the latest fashion trends and want to know how the look would look in person. A virtual fashion show could be an incredible method to draw customers who prefer to have a look and understand how a piece of clothing would look.
A fashion show can add up to your marketing budget as there are many factors to be looked for in a successful fashion show. So it is better to have a virtual fashion show with the help of your team.
The main aim of a fashion show is to show your audiences the latest fashion collection of your brand and how to create a unique and stylish look out of your collections. Ask your team members to dress up, style them as you want, and just shoot a video or go live in social media so that people can enjoy a fashion show at the comfort of their homes.
If you need assistance to start your fashion brand's content marketing, then connect with us!