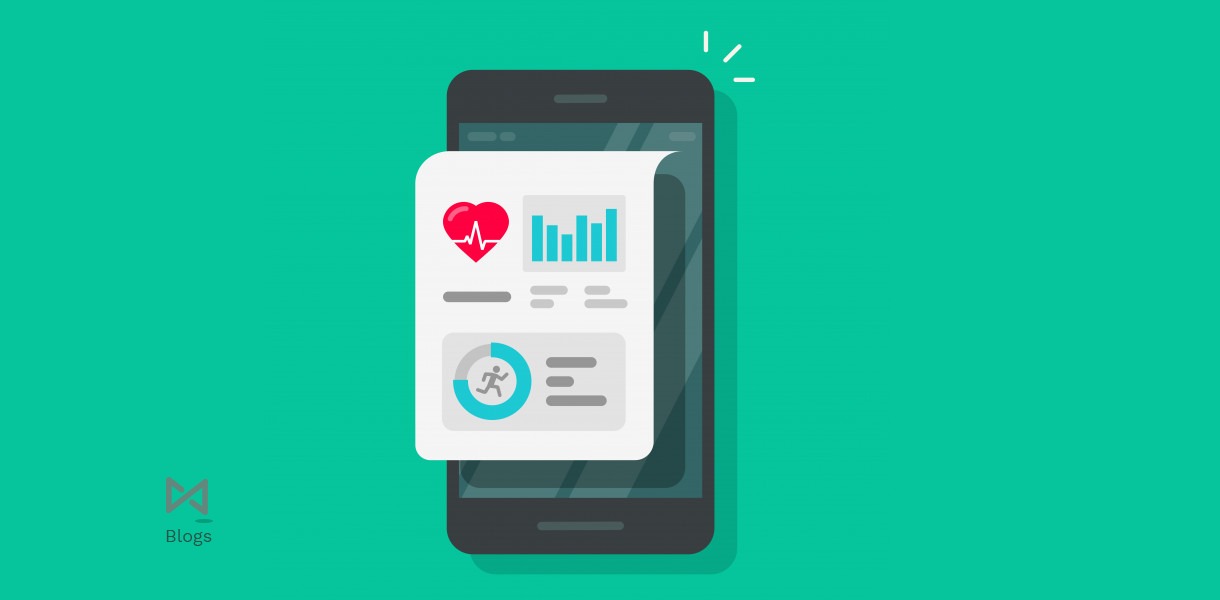 In today's world, we must remain active and stay fit and healthy, to cope up with the fast-paced world. To keep ourselves fit, we need to have a proper diet, engage ourselves with some physical activity, avoid unhealthy foods, etc. Following a proper diet plan, exercising, detoxifying, etc. is a huge commitment. The ones who are extremely focused on their health & fitness, have started following a strict routine, which includes going to the gym, dieting, etc. Others have ditched the idea of the gym because they find it to difficult manage themselves in their busy schedules.
Here we list 7 such Fitness & Health Apps that would help you to achieve your health goals with much ease and not consuming much of your time.
1. MyFitnessPal:
This app helps you to log your meals and helps in counting and keeping track of your calories. It is one of the best calorie counting apps due to its massive database of foods so that you can easily record what you eat and know about the calories and nutritional value. The app provides you with a free account as well as has the option to upgrade to a premium account. The free account provides easy tracking of calorie intake, track your daily activity, and some other features. Upgrading to premium account you can get the macronutrient and other information, eliminates advertisements, videos on workout, etc.
2. Fit Body:
Anna Victoria, a leading Instagram Influencer who is the founder of the Fit Body App. No matter what are your fitness goals, this app has a workout program for anyone who wants to transform themselves. The workouts provided by the app are based on scientifically proven high-intensity and strength training workouts that help you to burn fat and strengthen your body. This app provides a 7-day free trial after you have entered your payment information to purchase your subscription. The subscription plans are monthly, quarterly, 6 Months, and 1 year.
3. Sworkit:
Sworkit is one of the top fitness apps for iPhone, Android, or web-users. The workout plans are designed in such a way to reach your fitness goals faster and simpler. This app is perfect for an absolute beginner as is makes the entire transformation journey simple. The app provides 400 unique workouts and 800 exercises, recommended workout plans as per your goal and support from certified trainers to answer fitness and nutrition questions. This app provides a 7-day free trial after you have entered your payment details and purchased your subscription.
4. Daily Yoga:
If you prefer to add yoga in your fitness journey, then Daily Yoga is the one for you. This app focuses on providing intuitive and comprehensive yoga for everyone. All the yoga classes are categorized into 7 sections. You need to go pro to unlock yoga classes and plans.
5. C25K:
C25K, short for Couch to 5K, is a 9 weeks running program, that has been designed to make a person get above the couch for running 5 kilometers or 30 minutes in just 9 weeks.
6. Workout for Women:
The app focuses on women's fitness. This app has workouts that are proven to improve your health. The app provides short and easy workouts that help to reach your goals. This provides a 7 minutes workout per day that works effectively in burning fat and helps to maintain a toned body.
7. HealthifyMe:
HealthifyMe is a free plus premium app where you can track your calories, record your physical activities, track your water intake, and get personalized diet and workout plans when upgraded to premium.
Other several apps are available to help you achieve your fitness goals. These apps are high-rated and have received good reviews. Hope these apps help you to reach your weight loss goals.
Keeping these things in mind, there has been the development of mobile applications that helps you to be physically active amidst your busy schedule. These apps have helped you to count your daily steps, calories burned, distance covered, even help to count calories, etc. This fitness & health apps have proven to be one's companion where they can track their daily activities.