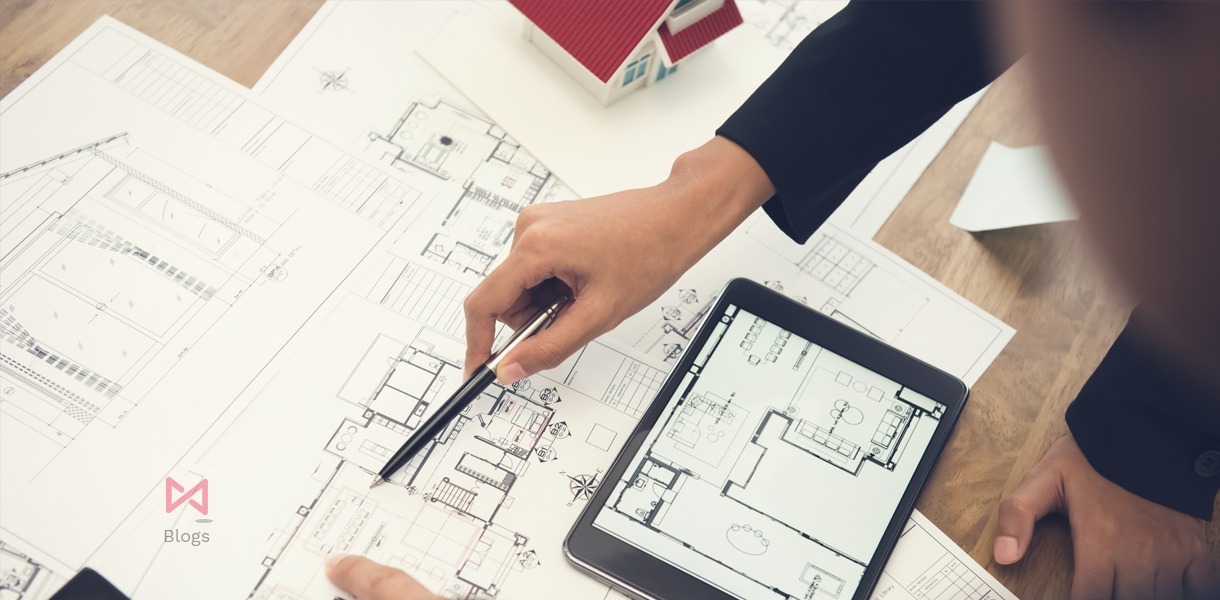 The interior designing business is a very competitive sector. Many customers want to reach interior designers to design their dream home interior. Also, some people want to make their office interior up to the mark. They want to collaborate with the best interior decorators that come up with new wand suitable ideas for interior decoration. If you are an interior design firm and finding it a problem to reach your type of clients' then maybe you need to update your marketing sense. You need to cope up with the new trend of marketing ideas which may help you to reach the highest possible goals you have already set for your marketing firm. A digital marketing agency helps you to update your marketing strategies. It makes a well-defined marketing strategy for an interior design firm which will open all the doors for generating new leads for your firm. 
What is a marketing strategy? A marketing strategy is a written marketing plan for your business. An interior designing firm also needs a well-planned strategy to gain new leads and conversions. It is the era where you need to reach the targeted people before they ask for you. The best marketing plan helps you build the clients to your business. 
A well-planned strategy will help you to take important marketing decisions at every stage of marketing. It helps you to manage your budget and to spread your marketing budget exactly wherever it is needed.  There are three main steps in marketing your firm. Your targeting audiences, your goals of marketing, and what are the planned actions you are going to take in the future for marketing to reach your decided goals. A digital marketing agency makes sure about the targeted audience, clear goals and you don't miss any plan of action. 
Targeting Clients
Generally, the firms go on with marketing blindly. They take into consideration every possible way of marketing but still not reaching the required place. Hence, the required image is not created. While marketing, you should first understand the way to reach your audience. Do you need to consider whom are you targeting? Are you targeting the right audience? You should already know that you are representing your brand at the right place and right time. Hence, you need to find your targeted audience. Your targeted audience may vary according to your work. Suppose if your niche is home décor then your targeted audience may be a lady. Most women are interested in unusual and attractive home décor. When you choose your target market, it is easy for you to target your audience. While targeting your audiences, you need to focus on building and maintaining your brand image. Your image plays an important to attract your targeted audience. 
Goals
Once you have a clear understanding of your targeted audience, you need to set your goals according to it. A clear image of Targeted audiences helps you to determine your goals. You should enlist your marketing goals to bifurcate them in big or minor goals. You must set long term goals and short term goals for marketing your interior design firm. For most of the interior designers, their goal is to assist their clients to make their place more graceful. Hence, marketing the plans according to the goal is an easy task. Here are some marketing goals which will be enriching your marketing plan of action.  
Increase network
Grow online image
Increase website visitors
Generate new leads
Increase the number of referrals
Maintain and engage existing clients
Being indexed on Google page (ranked on the first page of Google)
Improve social media marketing
being part of magazines
Generating more specific goals about you may help you stay out of the crowd. It may help you to gain the attention of the clients. Getting published in the magazine or having a column in newspaper spread may help you to have some unique quality than others. The best brand marketing agency works more specifically on your firm goals. 
Actions
Your calculated and more specified goals help you to lead toward your plan of action. Your plan of action should be taken into various parts. You should properly categorize the plan of actions according to clients, community, and advertising.
In this category, you should be focused on retaining the clients and converting them into your referrals. For that you should maintain relationships with your existing clients' through emails, postcards, gifting on holidays, etc.
It is all about showing your presence online and offline to the community. It can be done through speaking in public, attending and speaking in seminars, attending and sponsoring charity events, also attending the events similar to your business.
It is the most important category to promote your business. The direct paid ads (example Google ads), Facebook ads, Instagram stories, or any other social media advertising, newspapers, e-mails, etc. are the important places where you can promote your business. Take professional help from the best digital brand marketing agency so that every marketing platform is reached by your business. Your consistent presence, as well as your way of representation, will help you to promote your business and take it to the next level.  
Things to remember
It is very important to take into account your competitors. Their niche and their way of marketing will help you realize how you are different from them. Your uniqueness should be your sales point and audience touchpoint for marketing. Evaluate your strength and weaknesses. Sometimes, you need to turn your weaknesses into your strengths to market yourself uniquely. 
You need to keep in mind your marketing budget while marketing your interior business firm. None of your investments (both time and money) should go in vain. If you are a business firm and feel the same you need not worry, we are here to support you. 72 DPI Skillz, one of the best digital brand marketing agencies takes care that your investment is worth your marketing efforts.