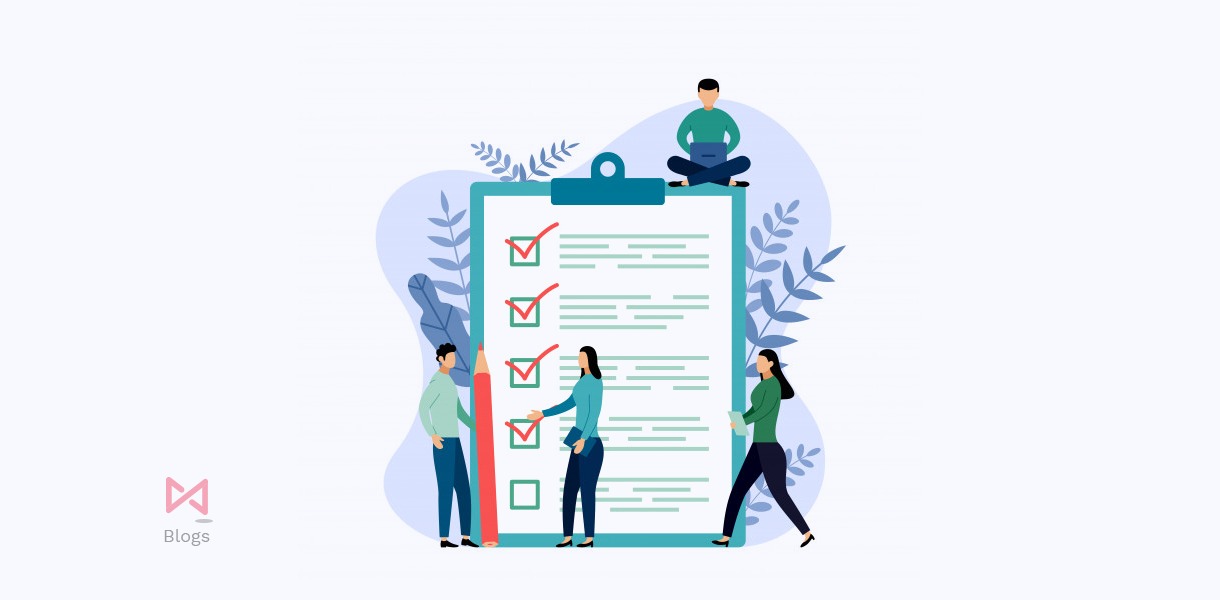 The marketing experts say that most startups do common mistakes in marketing their business. The startups have the best business plan with them. They use all the marketing strategies and ideas but without making a marketing plan. Without the perfect marketing plan, you cannot make your marketing most effective. The startup marketing agencies say that the business marketing plan will be successful if they make a small marketing checklist with them. It will help to make step by step marketing efforts and achieve their marketing goals and grow their business smoothly. 
There are many important things you need to note it down on a paper or just make a marketing document for the marketing plan.
According to the checklist, you can make your marketing plan of action. It will help you to make your marketing plan more interesting and you will enjoy your startup marketing.
The elements in the startup marketing checklist are as follows:
To make your brand go like anything, you need to take into account the following checklist. It will provide you with an easy to make your marketing plan in detail.  
1.    Clearly define the problem statement
You are launching a product for the benefit of the customers. Hence, before marketing the product, phrase the problem statement. It will help you to create an educating content for your customers, how your product is going to help them. It will be easy for you to convince people how your product is effective in solving their problem.  
2.    Think who your customers are
Marketing or promoting your product blindly is not an effective startup marketing strategy. To make your marketing strategy you need to make your marketing strategy customer-oriented. For that, you need to find targeted customers, understand their problems, and then create the marketing strategy. You need to think about who are the people who are going to be benefited by using your product. Find them and then start your marketing.
Suppose your product is antibacterial soap, hence your product will be beneficial for the audience mostly having some skin problems. Hence, these are your targeted customers.  
3.    A complete market research
Take a round of the market to know and understand the market. The market is new every time. Keen research will give you an idea about your marketing goals, your targeted customers and your competitors. It will also help you to find your niche and an idea to set yourself different from others in the same market. You also get an idea about market and growth opportunities for your business. It will help you to forecast your business success time and its Return on Investment (ROI). 
4.    Give a relevant brand name
The name says everything. Marketing your brand with a relevant name helps people know about your business. They will get a clear idea about what product you are marketing. It will help you to attract your targeted audience.
Your brand name should be
•    Unique: different from your competitors.
•    Easy to understand: people should understand what product you are presenting.
•    Readable: people should find it easy to pronounce.
•    Easy to remember: catchy so that people remember you.
5.    Set marketing aspects
After having an overall idea of the market, brand name, and problem statement, it is important to make a checklist of marketing aspects. It should include all the elements that represent your brand.
•    Company website- gives your brand a professional image and online presence.
•    Brand logo- gives your brand visual identity
•    Brand email address- ease to contact you professionally
•    Powerful brand message- explains who you are, what you are, what the reason behind producing the product is, and how it is going to serve your customers. 
•    Social networking profiles- helps you to gain exposure to your business in front of a huge platform. 
As a startup marketing agency 72 DPI Skillz advises you to build a strong market strategy. Marketing is the key to success. Marketing affects the success of a startup. Make sure you make your marketing checklist with utmost care.